Testimonials & Action Shots:
We love action shots! One of the greatest compliments we have ever receIved from our satisfied customers are pictures of their home builds! We love to see everyone having fun and building their own wood projects. Please keep them coming!!!!
"Just wanted to say thank you, I had a lot of fun building this. The physics were incredible. I used popular for the project and oak for the trigger and handles. This was much fun thanks again....Jeffrey"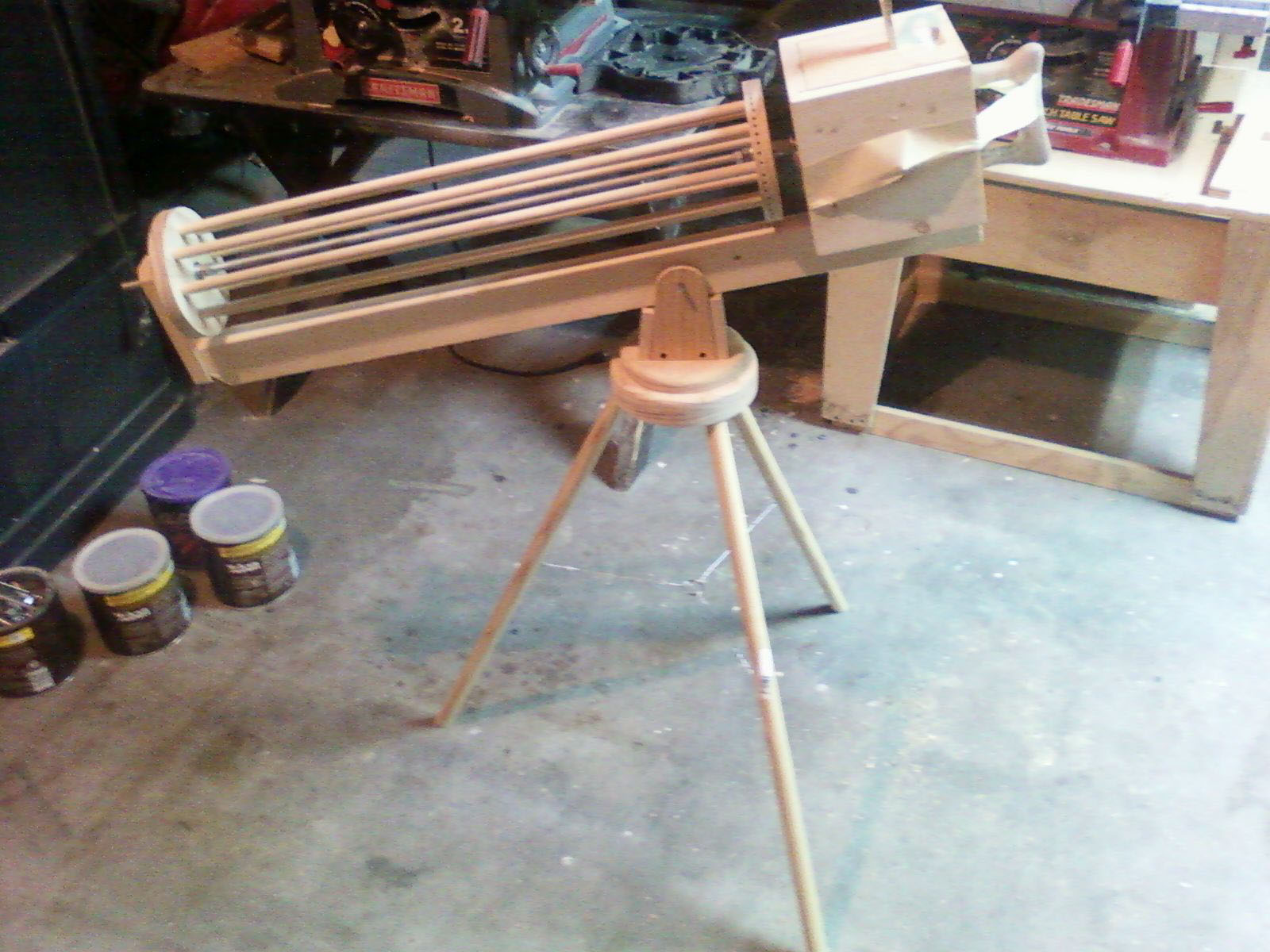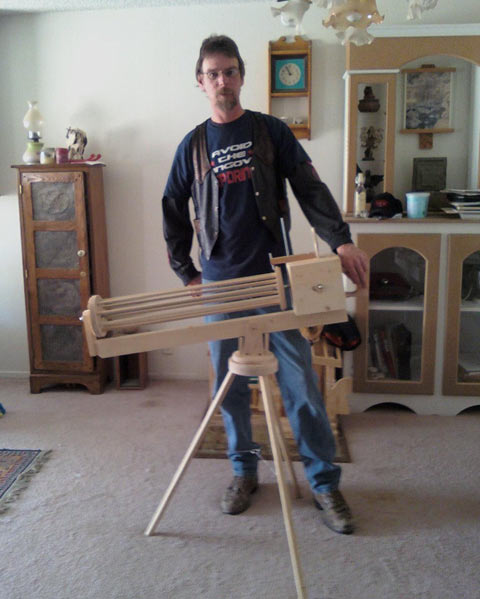 100 round rubber band gatling gun!
Our Rubber Band Guns will be the life of your parties! Who wouldn't want to stand behind a Gatling Gun sending off a hundred rounds - 100 Shot Rubber Band Machine Gun. Our fun, affordable wood working projects are made with wood and NOT those Expensive Plastic Gears. You don't have to be a Craftsmen. You're sure to amaze friends with our Fancy Fly Swatter!